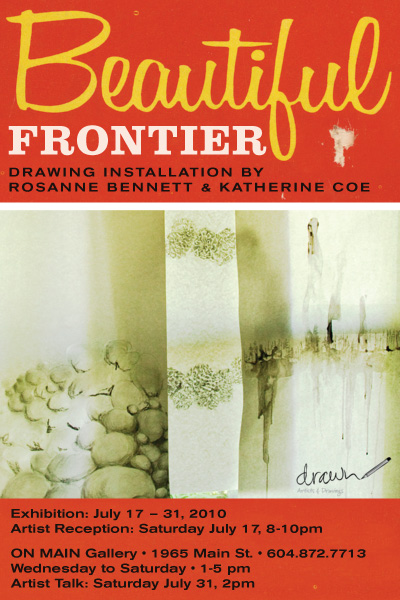 July 17-31, 2010.
Artist Reception: July 17, 8-10pm.
ON MAIN Gallery, 1965 Main St., Vancouver, BC.
Beautiful Frontier is a site specific project that responds to the ON Main storefront space in the form of scrolls suspended from the gallery's ceiling. A collaboration between Vancouver-based artists Rosanne Bennett and Katherine Coe, the installation is informed by traditional iconic imagery found in representations of life and history in British Columbia.